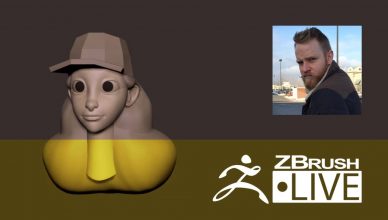 Matt is back this month with a new project! Watch as he takes a 2D character and translates it
[...]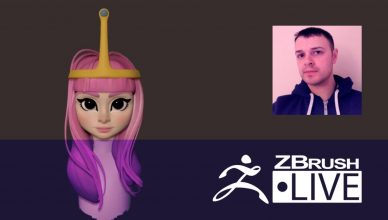 Danny Mac transforms a sphere into a stylized character bust within 3 hours.
[...]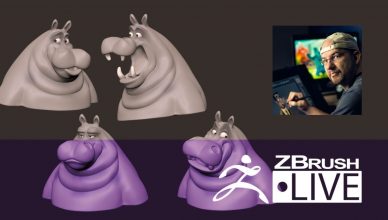 In this episode, Shane continues working on his stylized hippo
[...]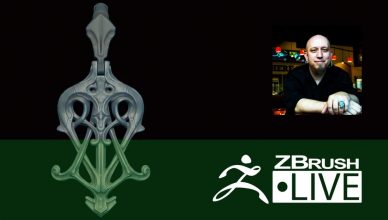 Tomas shows in his stream insightful techniques for jewelry design and demonstrates how much work goes in to every piece
[...]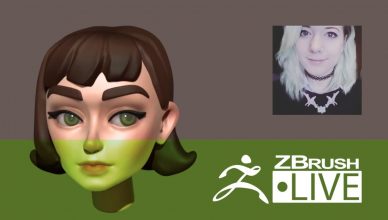 In this week's broadcast, Shayleen speed sculpts 3 faces with the viewers!
[...]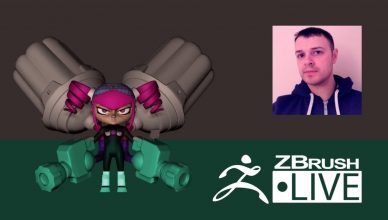 Danny continues his model for Artstation's Beyond Human Challenge. Concept by: Ngan Pham
[...]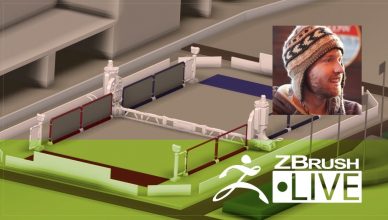 Timothy shows how he uses ZBrush 4R8 to create 'Disc Jam', a fast-paced action-sports game,
[...]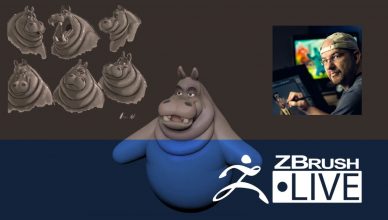 In this episode, Shane starts a new character!
[...]