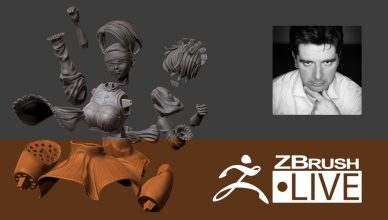 This is the tenth part of the fan art figurine creation series that was broadcasted on ZBrushLIVE. Using ZBrush,
[...]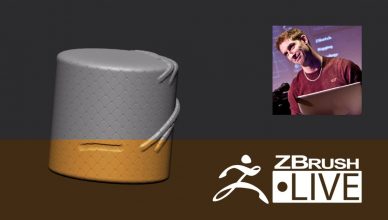 This episode will cover Deformers and Primitives in ZBrush 4R8 Vote live in the chat to help determine Paul's ZBrush topic
[...]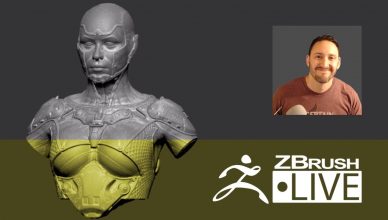 This broadcast includes: Transpose Master (on a .ZTL with 143 SubTools), posing out the tech suit character 'hamlet style', created
[...]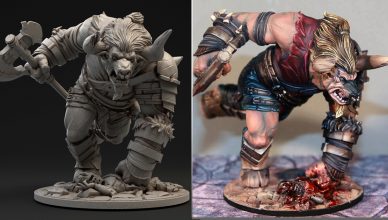 ZBrushCentral member Thomas Lishman shares with us the miniatures he has sculpted for Judgment, a tabletop game funded through Kickstarter. The sculpts are
[...]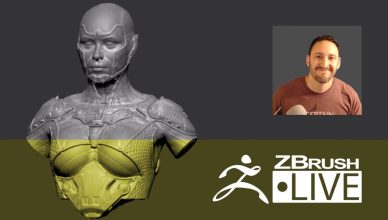 This part of the broadcast continues with water tight meshes, slicing and closing holes, key registration suing Live Booleans, creating
[...]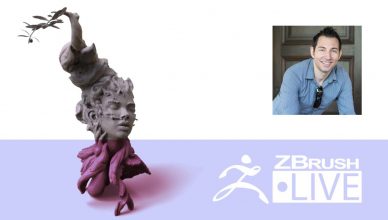 In this episode, Robert progresses his Olive sculpt by creating a branch with leaves and sculpting wood using alphas.
[...]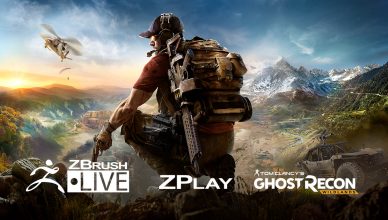 Join the Pixologic team for a ZPlay with Ubisoft artists Tom Isaksen and Benoit Martinez featuring the hit Ghost Recon Wildlands on Monday
[...]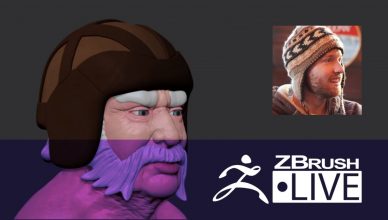 Skip to beginning 2:17 Timothy shows how he uses ZBrush 4R8 to create 'Disc Jam', a fast-paced action-sports game, bringing models
[...]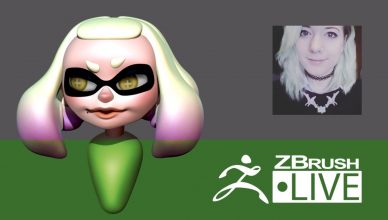 Skip to beginning 1:30 Shayleen speed sculpts a Splatoon character named Pearl. She also goes through how to build a
[...]