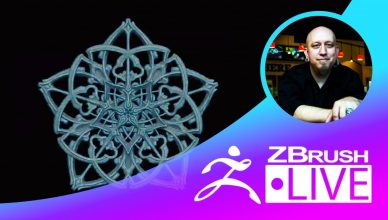 Tomas gets into some more tips and techniques for his jewelry designs in this 8 hour episode!
[...]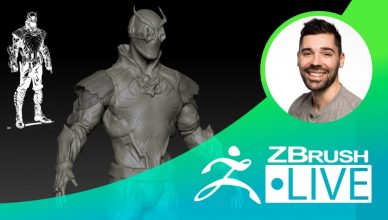 In this episode, I pushed the sketch further by including new approaches with SculptrisPro, all from my exotic dungeon basement!
[...]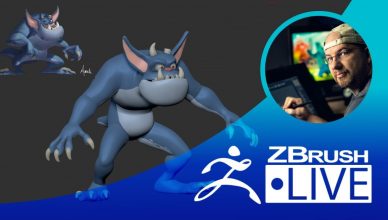 Shane progresses his "Warble" character in this episode!
[...]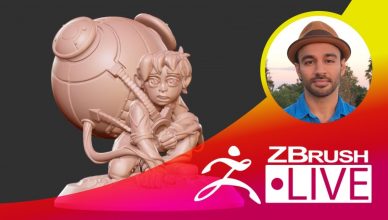 Aiman shows off his 3d printed mask he did from the last episode, and goes over various 3d printing tips
[...]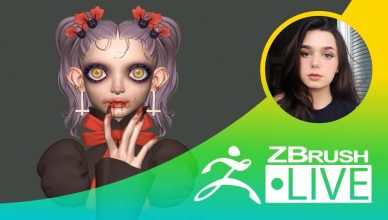 Concept by: likrotable Donna continues to push her stylized character from likrotable's concept art in this episode!
[...]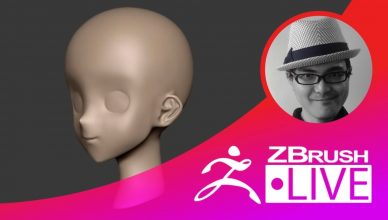 「ZBrushフィギュア制作の教科書」の著者でもあり、株式会社Wonderful Works代表・原型師 の榊馨様がオリジナルのフィギュア製作を行います。 Kaoru Sakaki is a Figurine Sculptor from Wonderful Works and the author of the book, "ZBrush Textbook for
[...]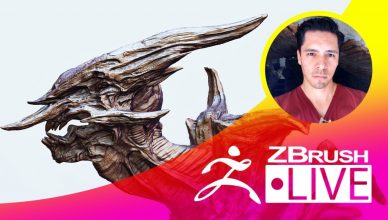 – For this collaboration I sculpted details on the head and shoulders – Used mainly the "Flakes" Brush
[...]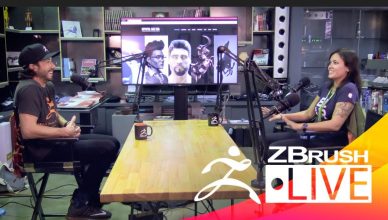 Avengers, Destiny 2, Avatar, Call of Duty, Fast & Furious, and more, with Blur Studio, Character / VFX Artist Krystal
[...]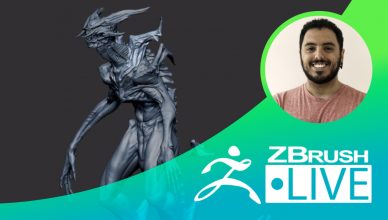 José Rosales & Óscar Trejo work together to sculpt a character in this series. Each of the artists works
[...]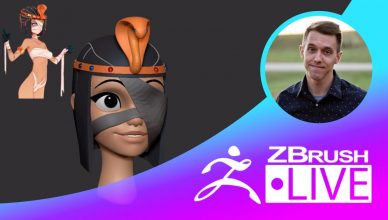 Ben starts a new stylized character in this episode! Be sure to tune in live to watch hang out
[...]