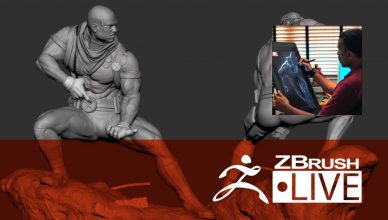 Mike continues to work on 'X-Men: Cable' and pushes the details further in this broadcast!
[...]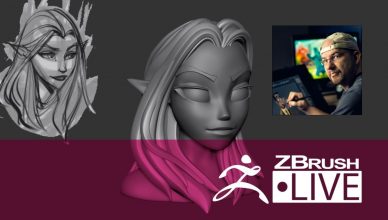 Shane sculpts the hair of his stylized character and plays with a hair curve brush from funkybunnies3d Concept by: Josh Black
[...]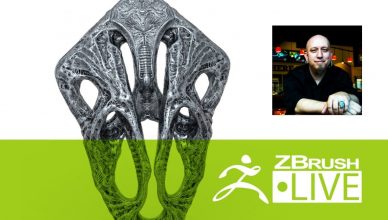 Tomas starts off new bracelet in this broadcast! Watch him create a base mesh in ZModeler, then adding details
[...]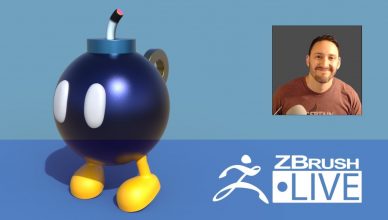 Michael covers a bunch of ZModeler and Dynamic Subdivision techniques in this broadcast. He also addes another member to
[...]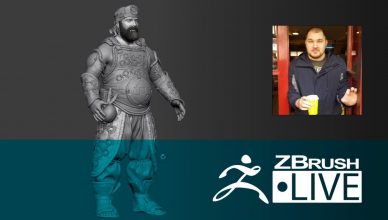 Start from beginning 4:13 Horizon Zero Dawn Concept by: Adrian Wilkins Brendon works on pushing the details of his character further in
[...]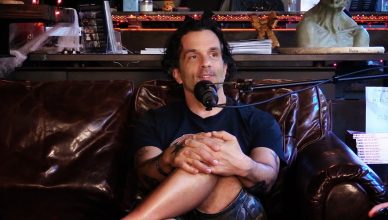 Joe Menna sits down with the Pixologic Team for a special edition podcast recorded at our ZBrush Summit 2017. Joe and
[...]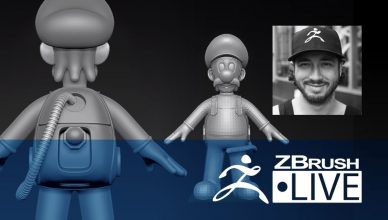 ZBrush Mash-Up! with Developer Solomon Blair Super Mario x Blade Runner Solomon randomly takes 2 pop culture references and Mashes them Up
[...]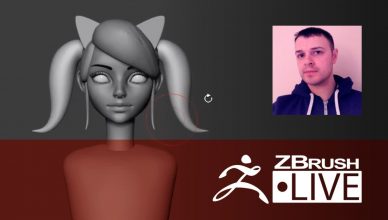 Danny freestyles a new stylized female sculpt from a sphere in 3 hours!
[...]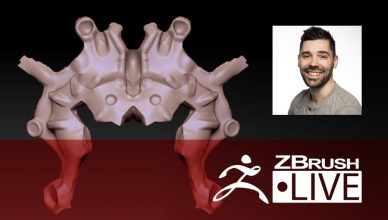 Highlights from this broadcast: -Built Hard surface parts from the sketch -Covered symmetry + ZRemesher + Project All techniques -Retopology technique
[...]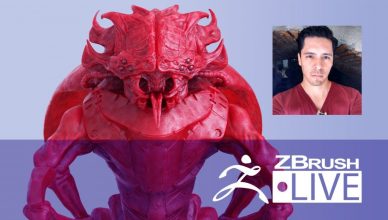 – For this collaboration stream with Jose , I modified the head to fit more into what Jose did before,
[...]