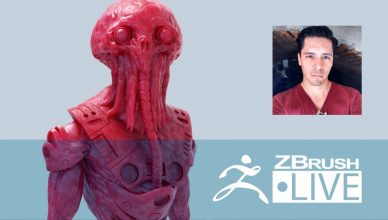 -El personaje fue combinacion de sugerencias en el chat: Space Jockey, Lovecraft, Hardsurface, Craneo -Mostre mi proceso para hacer hardsurfaces
[...]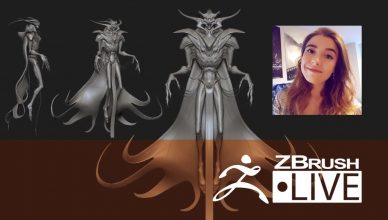 Watch Ashley speed sculpt a cult leader from a 3D Sphere in 4 hours! This broadcast's theme: Cult Leader
[...]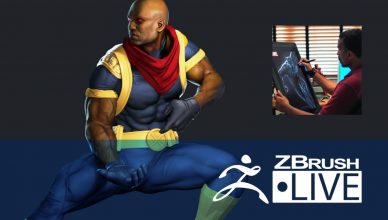 Watch Mike sculpt Cable from X-Men in this broadcast!
[...]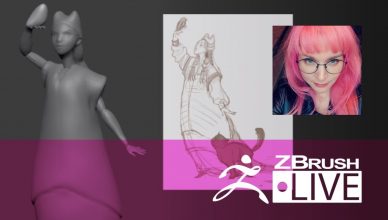 Alina uses ZBrush to create stylized characters from the scratch without any preexisting concept.
[...]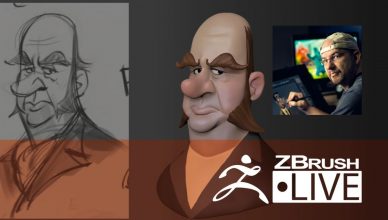 Shane continues to sculpt caricatures from 2D sketches!
[...]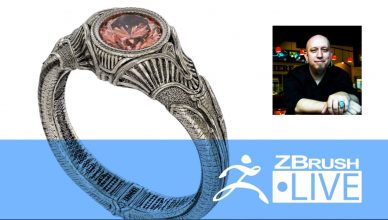 Tune in to see Tomas' workflow for jewelry design in this 5 hour stream. He covers many aspects of
[...]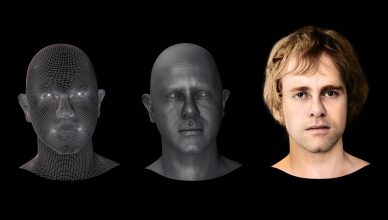 Elton John wanted to create a virtual reality experience recalling some of his most iconic performances from his early career and digital sculptor
[...]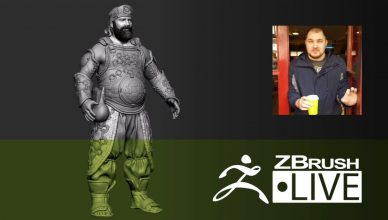 Brendon revisits his Horizon Zero Dawn fan art from previous episodes and finishes up the smaller details of his character.
[...]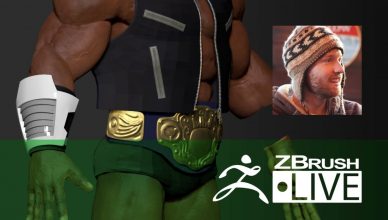 Highlights from this broadcast: – Tim finishes the wrist guards – Covers Retopology workflows – Work on boots
[...]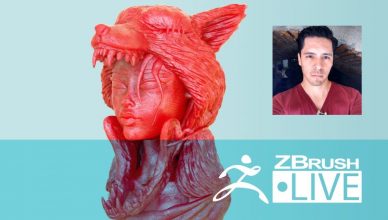 -Iniciando desde una esfera se hizo un personaje junto con algunos props -El personaje fue evolucionando gracias a los comentarios en
[...]