T.S. Wittelsbach – Sculpting, 3D Printing, & ZBrush 4R8 – Episode 4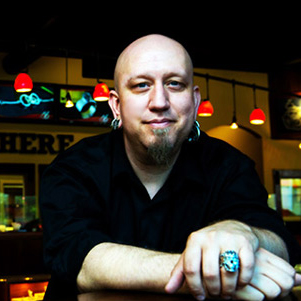 Sculptor, Jewelry Designer & ZBrush Instructor
Sculpting, Printing & ZBrush 4R8
October 9
8:00pm - 10:00pm PDT
October 27
8:00pm - 10:00pm PDT

Segment Summary: This series will feature jewelry design, digital sculpting, 3D printing, and new ZBrush 4R8 features! "Discussion on the use of ZBrush in pieces designed for printing and orcas, orcas are really cool."
Location: Seattle, WA
How Did You Discover or First Memory of ZBrush: "David Krentz showing me ZBrush in his studio... coming to the amazing revelation there was true sculpting in a digital medium."
Sculpting Experience: 40 years
Most Used/Favorite Feature: "Live Boolean, most used, Clay Tubes."
Previous: "Years in Hollywood, Sculpting ... now many years using ZBrush to design jewelry and art objects for printing."