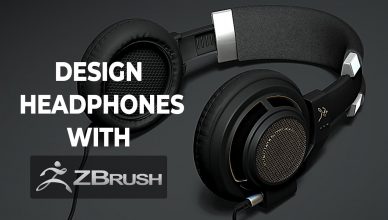 Get ZBrush! More Details on the Current Version of ZBrush Here: http://zbru.sh/headphones1zbfeatures More From Pixologic: Free Version! ZBrushCoreMini:
[...]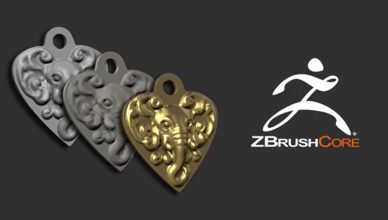 ZBrushCore Joseph Drust Available Now: http://store.pixologic.com/ZBrushCore/ http://zbrushcore.com/ http://pixologic.com Pixologic Twitter: https://twitter.com/Pixologic Learn more about
[...]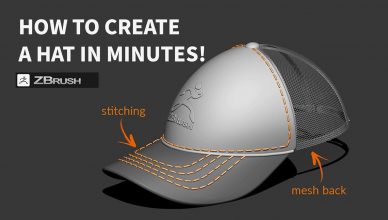 Free Upgrade to ZBrush 2021.6 for current users! Visit our store: https://store.pixologic.com/ ZBrush 2021.6 Full Presentation Here, See All
[...]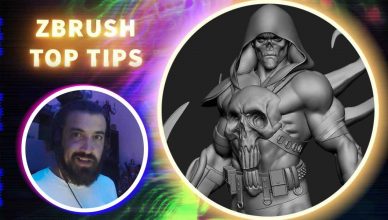 This tip was streamed during the 2020 ZBrush Summit – view the playlist: https://www.youtube.com/playlist?list=PLMjnnUF3eJFdqIt3HdqSlDJ4J-R3zX_P2 More from Franco:
[...]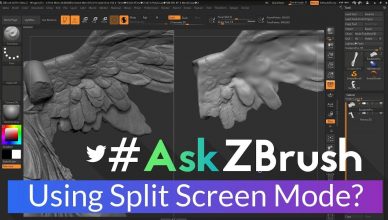 #AskZBrush: "How can I use Split Screen Mode?" Video covers how to activate Split Screen Mode to allow you to load
[...]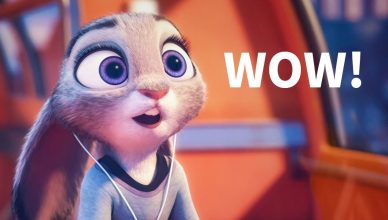 Free Version of ZBrush: https://zbrushcore.com/mini/ Full Zootopia Presentation: https://youtu.be/pAPT5Cvw60M Full Lion King Presentation:
[...]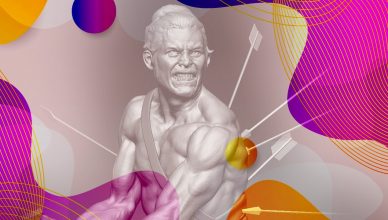 We're proud to present ZBrush Masters, a new ZBrushLIVE segment showcasing industry topics, commercial artist projects, and industry pipelines! ZBrush
[...]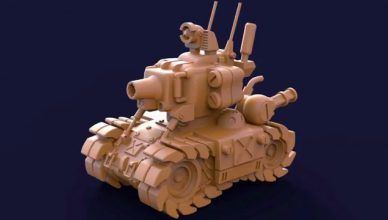 This video will walk you through the entire workflow used to create the Metal Slug Tank fan art model at
[...]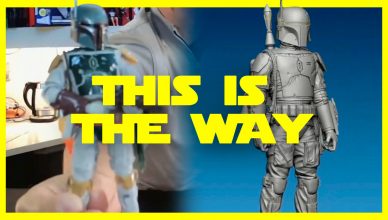 How Star Wars Toys Are Made Today – Featuring Hasbro Take a look at how toys are made from Hasbro from
[...]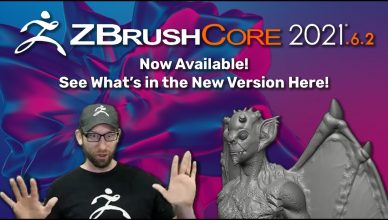 ZBrushCore 2021.6.2 Special Event Stream New Release Version of ZBrushCore, click the link below for details and pricing options! What is ZBrushCore?
[...]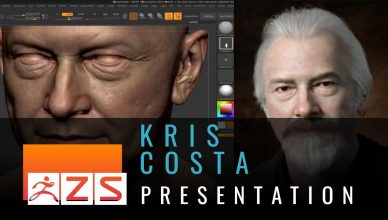 Realistic Portraiture with Kris Costa The beauty of ZBrush is that there are many ways to provide solutions for design and
[...]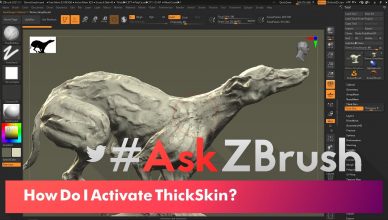 #AskZBrush: "How do you activate Thick Skin?" This video will cover how to activate Thick Skin in ZBrush. Along with giving
[...]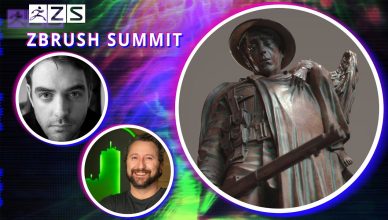 AN INSIGHT INTO DIGITAL SCULPTING FOR PHYSICAL PRODUCTION – James W. Cain & Monster City Studios – ZBrush Summit 2020
[...]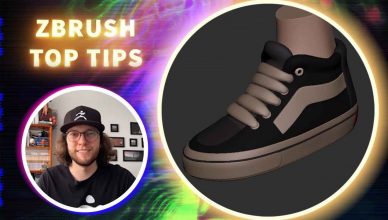 This tip was streamed during the 2020 ZBrush Summit – view the playlist: https://www.youtube.com/playlist?list=PLMjnnUF3eJFdqIt3HdqSlDJ4J-R3zX_P2 More from Deryck:
[...]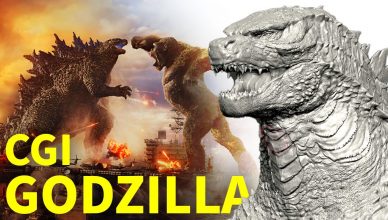 *No Spoiler* Making of Godzilla – How Did They Do It?! Godzilla vs. Kong was just released, see the design process
[...]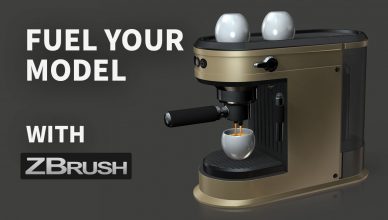 Coffee time! #ZBrush has powerful modeling features that work faster and more intuitively than traditional modeling tools. This piece utilizes
[...]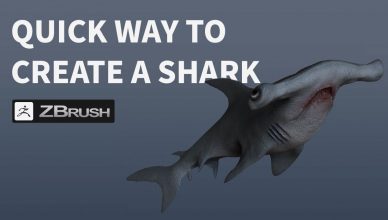 Quick Way to Create a Shark in ZBrush – QMesh in Action This clip demonstrates the power of QMesh to quickly
[...]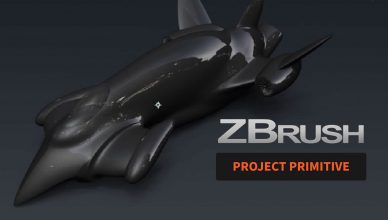 Free Upgrade to ZBrush 2021.6 for current users! Visit our store: https://store.pixologic.com/ ZBrush 2021.6 Full Presentation Here, See All
[...]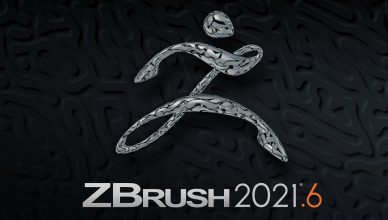 ZBrush 2021.6 will be available on March 02, 2021 Pacific Time Purchase the current ZBrush 2021.5 today and upgrade to ZBrush
[...]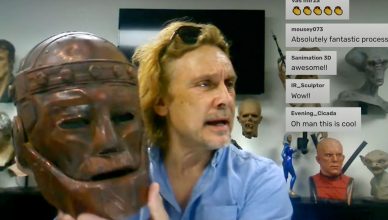 ADDITIVE AND SUBTRACTIVE MANUFACTURING & DIGITAL WORKFLOW MOLDMAKING – Andrew Clement, Bill Crichton, & Jeremy "Bird" DePrez – ZBrush Summit
[...]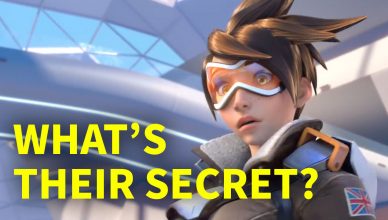 Free Version of ZBrush: https://zbrushcore.com/mini/ Full Blizzard Presentation: https://youtu.be/eGHU8DI6fo4 How do Disney artists create such iconic
[...]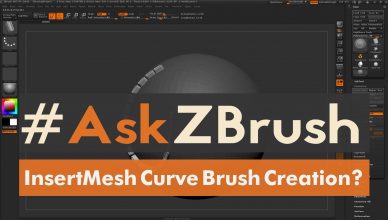 #AskZBrush: "How can I create an Insert Mesh Curve Brush?" Ask your questions through Twitter with the hashtag #AskZBrush. Our team
[...]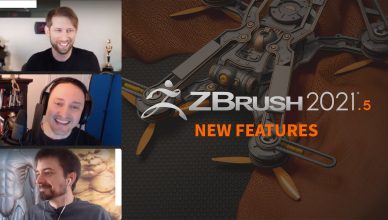 Get ZBrush 2021.5: https://store.pixologic.com/ ZBrush 2021.5 Live Stream Event – All New Features! Click Here for Details: https://pixologic.com/features/ 00:00 Start 27:31 Presentation Introduction
[...]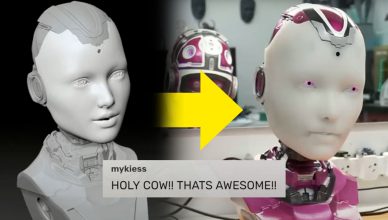 DESIGNING DYNAMIC PROTOTYPES FOR FUNCTIONAL ROBOTS – Will Huff – ZBrush Summit 2020 http://summit.pixologic.com/ Pixologic links for more information: Experience
[...]