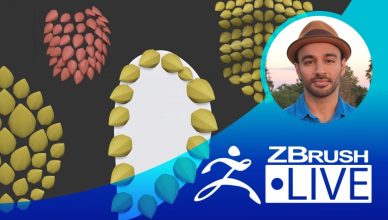 Aiman goes through his workflow for 3D Printing your ZBrush models!
[...]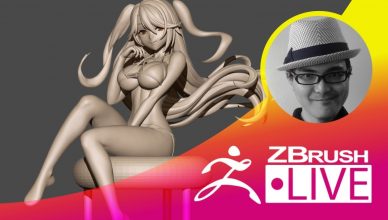 「ZBrushフィギュア制作の教科書」の著者でもあり、株式会社Wonderful Works代表・原型師 の榊馨様が書籍内にて紹介した手順のZBrush4R8版を紹介いたします。 今回はアズールレーンのプリンツ・オイゲンを制作しています。 Kaoru Sakaki is a Figurine Sculptor from Wonderful Works and the author of the book, "ZBrush Textbook for
[...]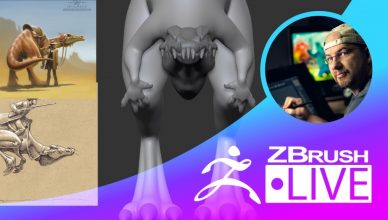 In this episode, Shane works on his character's stylized dinosaur mount!
[...]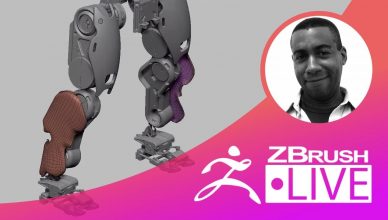 In this episode, Tony shows you his workflow for blocking out the lower body of a mech character
[...]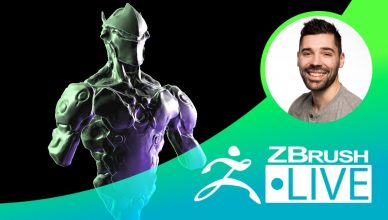 Highlights from this episode: -Special Fan art Speed Sculpt session of Overwatch character: Genji -I talk about the positive gains of doing
[...]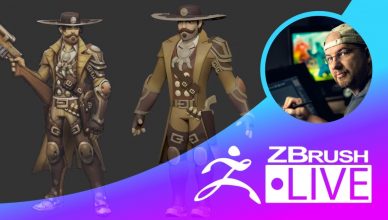 Shane progresses his stylized character further in this episode!
[...]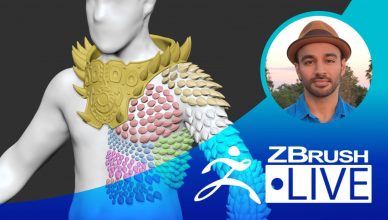 Aiman shows you his Agisoft PhotoScan to ZBrush 2018 workflow in this episode! Aiman Akhtar – 3D Printing in ZBrush: Ideas
[...]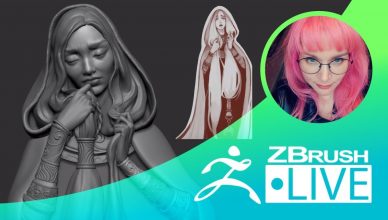 In this episode, Alina uses ZModeler and Masks to design bracelet accessories for her character! Alina Ivanchenko – Concepting Stylized Characters
[...]