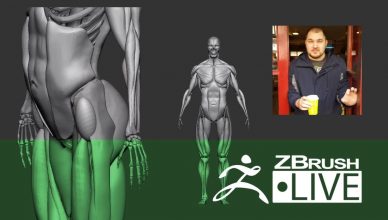 Brendon continues to sculpt his ecorche and gives some tips and tricks on how he approaches certain muscles in the
[...]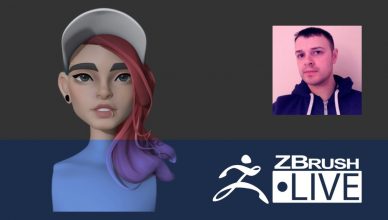 Today I freestyled a new sculpt from a sphere To take a look at Danny's playlist and monthly schedule, click the
[...]
This episode's theme is: Starfish / Squid. Watch Ashley speed sculpt a creature from a Sphere3D in 4 hours!
[...]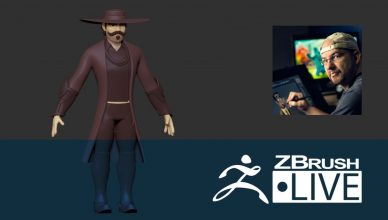 Shane continues to progress his character in this broadcast. Be sure to tune in live to hang out and
[...]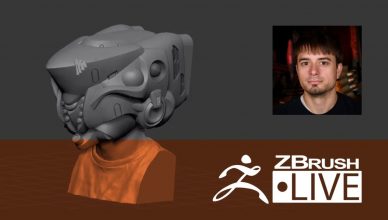 Want to have your ZBrush or ZBrushCore question answered live? Tune in to #AskZBrush LIVE and ask away in
[...]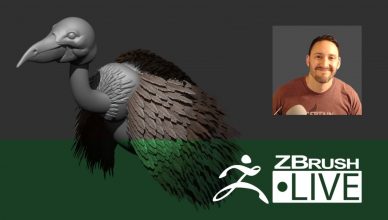 Pavlovich covers techniques for feathers (such as Insert Brushes, Alphas, NanoMesh, FiberMesh with Textures) and also goes through the feather
[...]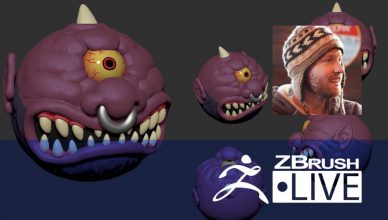 Highlights from this stream: – Continued Madballs fan art – Techniques for building IMM teeth and gums – Sculpting in the round
[...]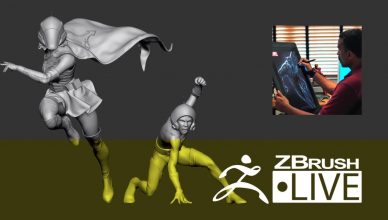 Mike T goes through helmet modeling, and sculpting cloth details like wrinkles using alphas.
[...]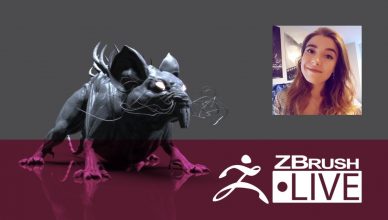 Ashley speed sculpts a rat creature from a Sphere3D in 4 hours! Make sure to tune in live to
[...]