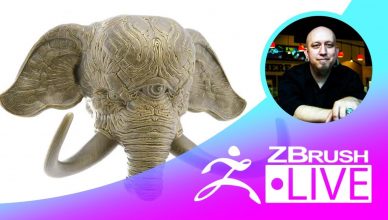 Tomas adds more details to his elephant wall hanger in this episode! Make sure to tune in live to
[...]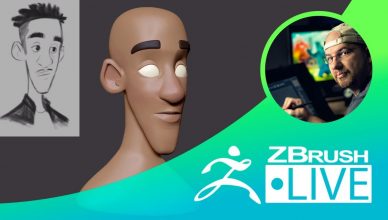 Concept by: Luigi Lucarelli Shane starts a new stylized character in this episode!
[...]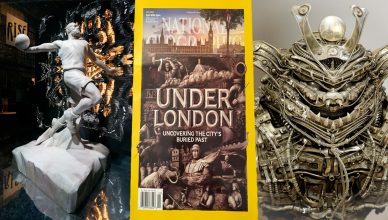 Renowned ZBrush artist Meats Meier made a big splash on ZBrushCentral recently sharing professional work he's done over the past few years. Since
[...]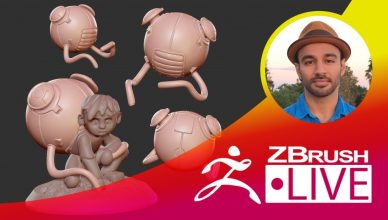 Aiman continues to push his Space Pilgrim: Logan sculpt further in this episode!
[...]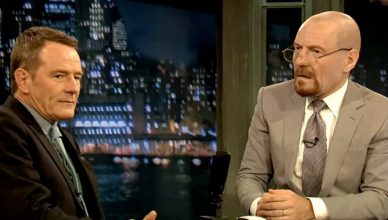 You've probably seen the ultra-realistic masks of familiar faces like Walter White, Donald Trump and Kim Jong Un floating around the internet. They've
[...]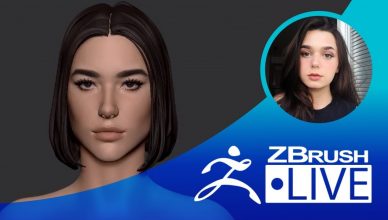 Donna starts things off with a realistic character bust of singer-songwriter Dua Lipa in her first episode!
[...]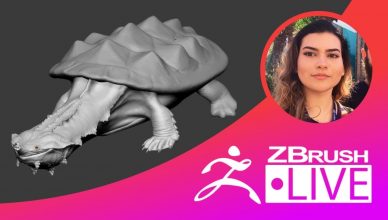 Ana adds a shell, body and webbed feet to her Mata Mata Turtle sculpt in this episode! Be sure
[...]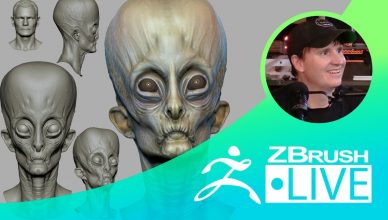 For this demo I started from a scanned head using ideas from the shapes of the head to start on
[...]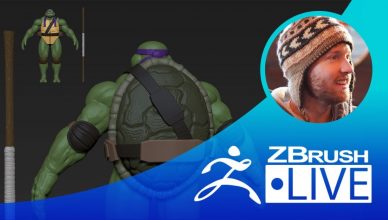 Tim creates the shell of Donatello in this episode! Be sure to tune in during the next live stream
[...]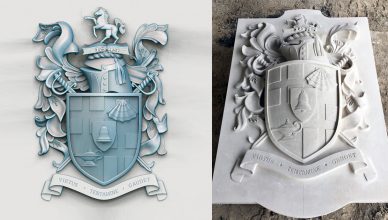 3D artist Travis Barker (not the drummer) has recently shared 3 years worth of commissions he's been working on. Included in these projects
[...]