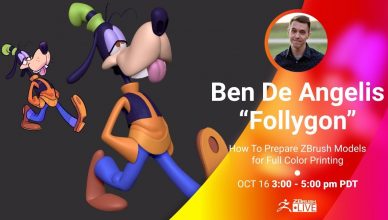 Ben jumps right in on this episode with showing you how to set up a Spongebob muffin ZBrush model for
[...]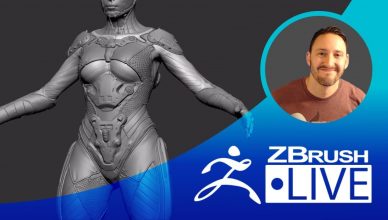 Michael blocks out a character bust while going through a
[...]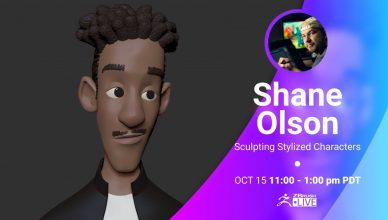 Shane continues with the halloween theme and sculpts a stylized vampire in this episode!
[...]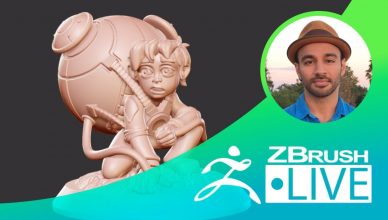 Aiman goes over the importance of draw-overs during the block out phase in this episode!
[...]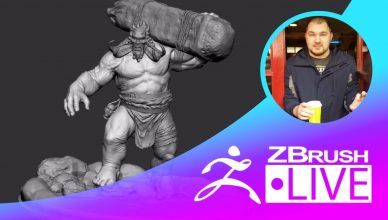 In this episode, Brendon creates a severed head as a prop for his God of War Troll fan art!
[...]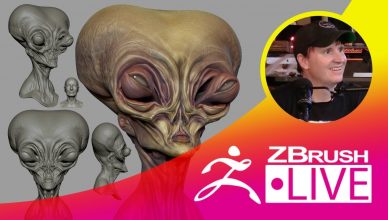 "For this demo I started from a female scanned head. I started with the basic idea of doing an
[...]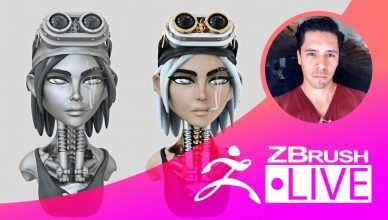 Highlights from this episode: -El tema de hoy fue Cartoon Steampunk girl -Inicie el rostro y cuerpo desde esferas -Utliice IMMs para los
[...]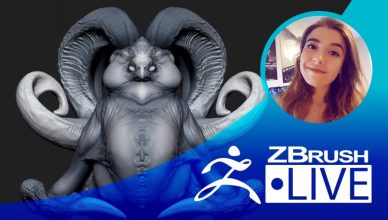 Ashley sketches a concept sculpt in 4 hours! Be sure to tune in live to sculpt along or just
[...]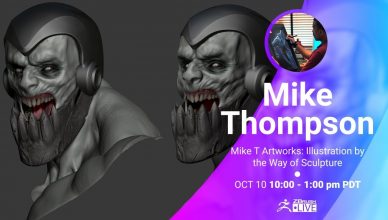 In this episode, Mike creates Trap Jaw's robotic arm and works on his character's shin guard!
[...]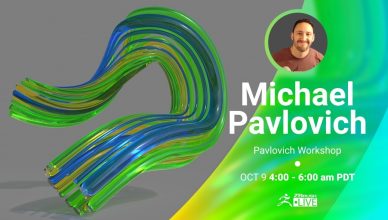 Highlights from this stream: -Quick concept sculpting techniques -Making & refining pants techniques (masking, ZRemesher, Thickness vs Caps, Rolling detail stroke options,
[...]