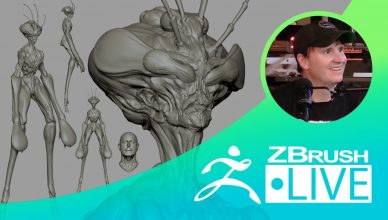 For this demo I started from an older male scanned head. I started with some reference from a hornet,
[...]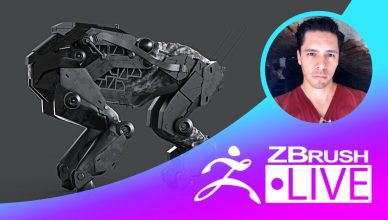 -Use IMM Primitives para hacer la base del cuerpo -Para el hardsurface use principalmente la brocha de clip y Dam_standard -Para los
[...]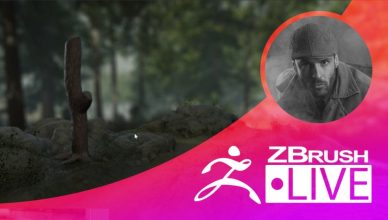 In this episode, Victor shows you how he creates a scene in ZBrush!
[...]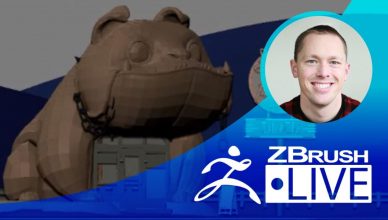 Stephen pushes forward with the environments by modeling a telephone pole while also talking about composition!
[...]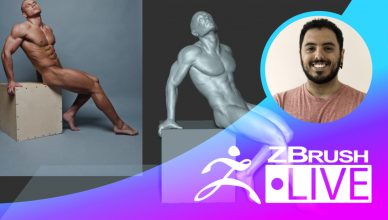 Jose goes through some tips on sculpting anatomy in this episode!
[...]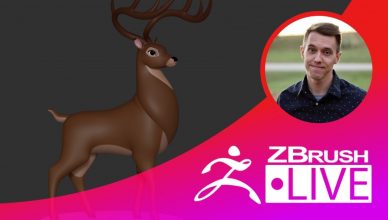 Ben continues his sculpt in this episode! Be sure to join in on his live streams to sculpt along!
[...]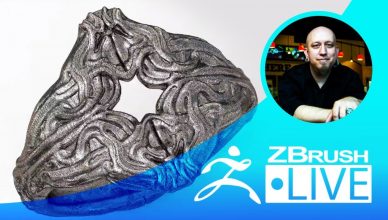 Tomas sculpts a ring in this episode and gives insightful techniques for jewelry design! Be sure to catch him
[...]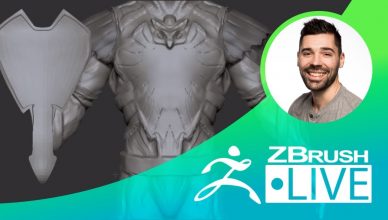 Sebastien works on the chest plate for his character in this episode!
[...]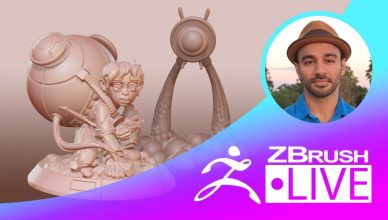 Aiman pushes the details of Logan further in this episode!
[...]