Sculpting, VR & Positivity with Ana Carolina Pereira – Episode 16
Ana sculpts a fox in this episode!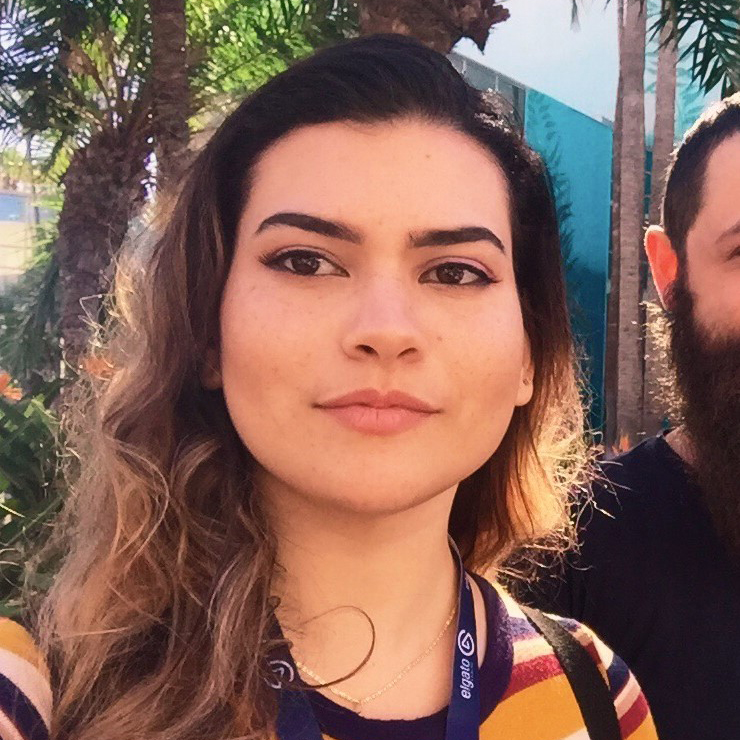 3D Tech Artist at HTX Labs
A Indústria de Games, Arte 3D e Realidade VirtualThe Game Industry, 3D Art & Virtual Reality[PT-BR] - Portuguese (Brazil) / português do Brasil Sculpting, VR & Positivity[EN] - English See Ana's Upcoming Streams Here: ZBrushLIVE Calendar Segment Summary: Sculpting, VR & Positivity - "A chill stream in which I sculpt, talk about game-ready character production, VR development and life in the industry. Pursuing the 3D Artist dream can get difficult, so I hope to offer help and encouragement to other artists on their journey!" ZFriends: Pass the Sculpt - A game-like group stream teamed up with Pablo Muñoz Gómez and Stephen Anderson. Dependent on the theme, each artist with sculpt for a hour, rotate ZBrush files, and continue sculpting over a 3 hour time frame. The result is a fun fast paced, telephone style game with wacky results! Each artist will stream independently to our 3 social media channels, YouTube, Twitch, and Facebook. View them here: YouTube - https://www.youtube.com/c/pixologiczbrush Twitch - https://www.twitch.tv/pixologic Facebook - https://www.facebook.com/Pixologic/ Location: Houston, Texas Hometown: Rio de Janeiro, Brazil How Did You Discover ZBrush? "I first came across ZBrush in a character art class in college. I had never been interested in 3D, but ZBrush was such a sensational experience that it completely changed the course of my career from 2D to 3D." Sculpting Experience: 3 years Most Used/Favorite Feature: "DynaMesh!" Previous Works, Industry Experience & Highlights: "In college, I was a 3D Modeling Intern at NASA. More recently, I was the Lead Artist at OnComfort, a company that created mobile VR experiences for cancer patients. Currently, I am a Tech Artist at HTX Labs, a VR civilian training studio." Fun Facts: "I have lived in Brazil, The Netherlands, England and America. I am fluent in Portuguese and English. One of my dreams is to one day illustrate a children's book!"