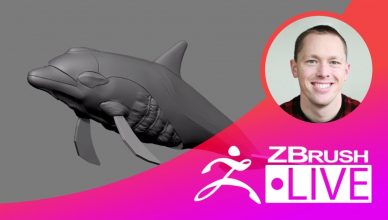 Stephen shows how to add hard surface details onto your organic dolphin in this episode!
[...]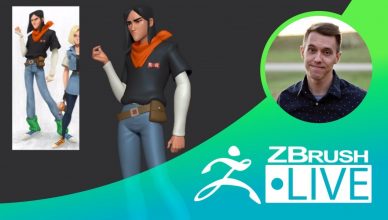 Ben details the clothes of his sculpt of Android 17 from Dragonball Z in this episode!
[...]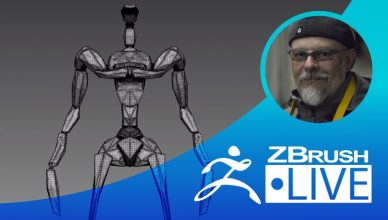 Ara starts off his series by blocking out a nimble looking mech design using ZSpheres! Be sure to catch
[...]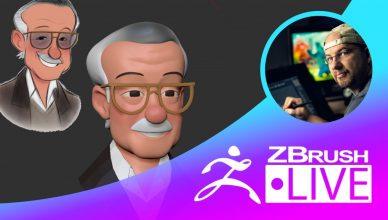 Shane starts his stylized sculpt of Stan Lee in this episode!
[...]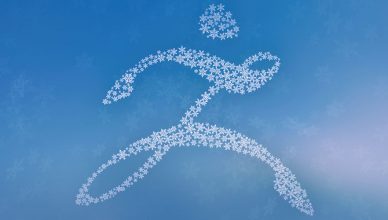 2018 has been a great year for ZBrush, with the releases of ZBrush 2018 and ZBrush 2018.1, as well as a landmark ZBrush
[...]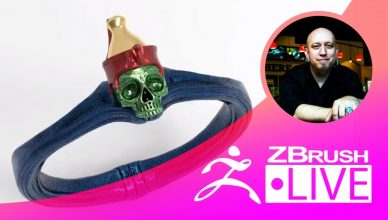 Tomas finishes up his piece from his last episode, then works on a crowned skull sculpt after!
[...]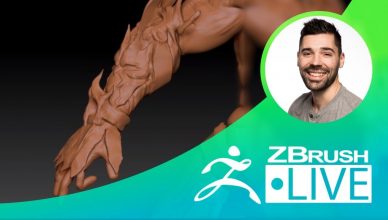 Sebastien works on his character's arm in this episode!
[...]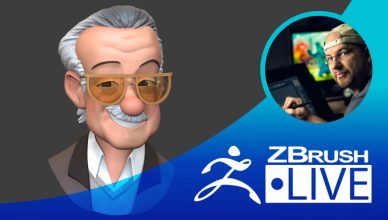 Shane finishes up his sculpt of Stan Lee and brings it into Keyshot for the final render!
[...]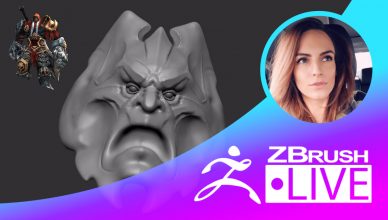 Alicia kicks off her series by designing 'War' from Darksiders on her very first episode on ZBrushLIVE! Make sure
[...]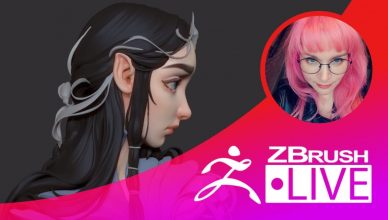 Alina progresses her stylized character's head wear further in this episode and starts a new character!
[...]