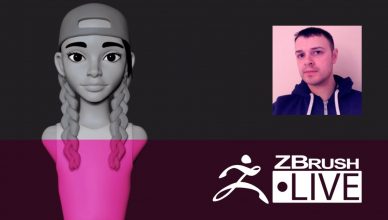 Danny speed sculpts a character bust from a Sphere in 3.5 hours. Concept Art by: Mel Milton
[...]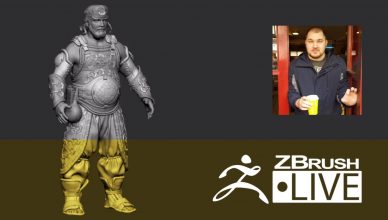 Brendon wraps up most of the block out and secondary forms for his character based on the concept for Horizon:
[...]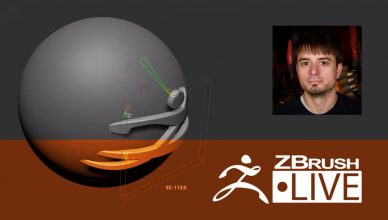 One of our developers answers ZBrush questions from the audience. This episode covers: switching to the Transpose line from the
[...]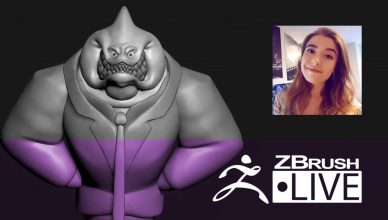 Ashley creates a creature concept from a PolySphere in 4 hours. In this broadcast, Ashley talks about silhouette and form while
[...]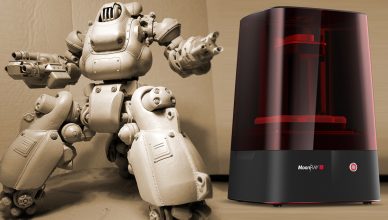 Bethesda Game Studios artist Dennis Mejillones created the in game model for the Sentry Bot in Fallout 4 which he has now 3D
[...]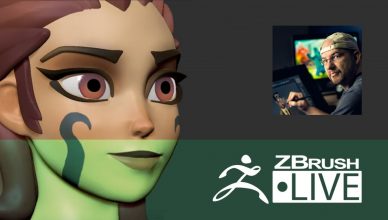 Follow Shane Olson as he takes a 2D character concept into ZBrush and converts it into a 3D character.
[...]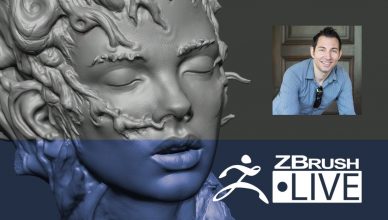 In this episode, Robert continues to push his model further by sculpting wood and organic details on Olive.
[...]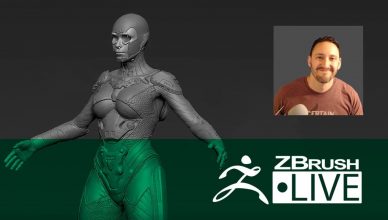 In this broadcast, Michael covers the following: Multi-Alpha Brushes in ZBrush 4R8, exporting high and normal maps from objects in
[...]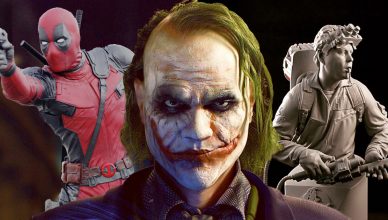 See more great work like these pieces at www.ZBrushCentral.com Deadpool INK render created by ZBrushCentral member Tushar Dobriyal. See a breakdown for
[...]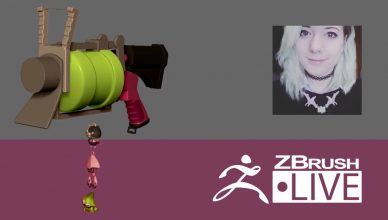 Shayleen continues to sculpt the Splatoon Gun and also makes a the stock of the gun using live booleans and
[...]