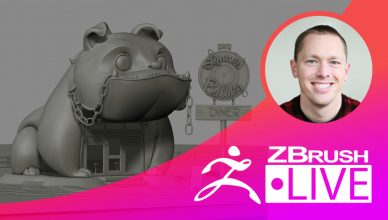 Stephen debuts on ZBrushLIVE and kicks things off with an environment piece he will been working on: Lonnie's Diner !
[...]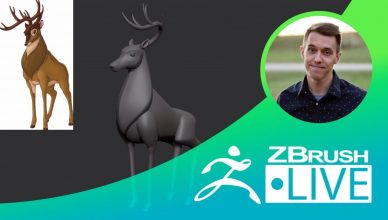 Ben sculpts a new character in this episode! Be sure to tune in live to sculpt along or to
[...]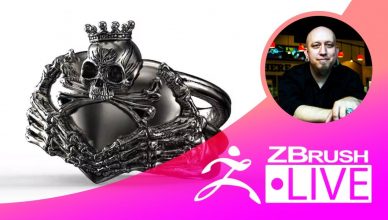 Tomas gives insightful techniques for jewelry design and shows you how much work goes in to every piece he designs!
[...]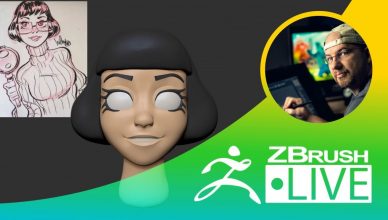 Concept by: Mel Milton Shane sculpts Mel Milton's concept of Velma from Scooby Doo in this episode! Be sure to
[...]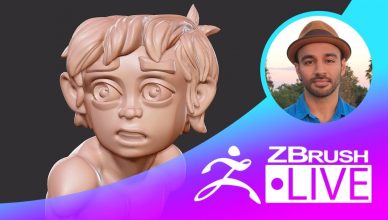 Aiman focuses on the platform of his character while going over some 3D printing tips and tricks in this episode!
[...]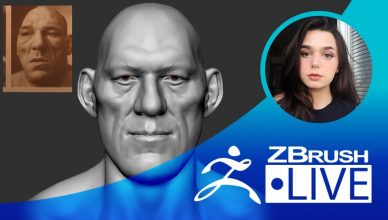 Donna sculpts a likeness of Maurice "The French Angel" Tillet in this episode!
[...]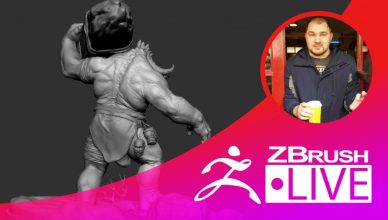 Brendon continues to progress the skin details on the arms and torso of his God of War Troll fan art!
[...]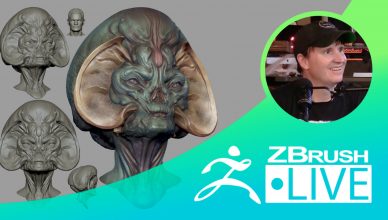 For this demo I started from an male scanned head. I started with a general idea of a older
[...]